---
---
---
We teach 3 on-line courses: They are available both as credit and non-credit courses.
To learn more about the courses, click on the course that interests you.
3. Breeding Stallion Management
For more information about this program, visit HorseCoursesOnLine
---
---
For more information about our books or to order on-line, click on the book that interests you
---
last revision
03/01/08
copyright, 2000 - 2007, Dr. Jim and Lynda McCall

We have 3 young English Shepherd boys available. Farm Raised. Working parents. Parents work cattle and serve as " turn back" help. Pups are starting to work!
See Cowboy, Seth and Beau's Video's at
www.englishshepherdcentral.com

Our new website is finished!!
Visit McCallsHorseWorld.com
Your on-line source for horse information

Home
of
Tippy Toe Plan
Palomino World Champion Junior Cutting Horse
Siring
Beauty, Intelligence, Conformance, Athletic Ability, Cow Sense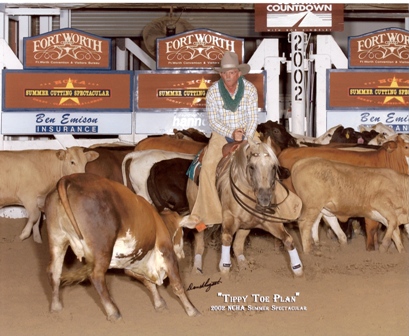 Life is not measured by the number of breathes we take, but by the moments that take away our breath.